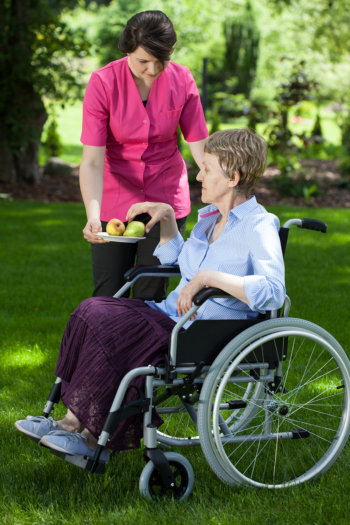 As people age, their independence levels and care needs change. An older person might have more health concerns or less mobility than they did earlier in their life. At Helpful Hands Home Care in Tempe, AZ, we provide home care services for elderly people so that they can get the support and care they deserve.
Personalized Services
All of our home care services start with a free in-home assessment. One of our registered nurses, either Erin Moser or Lauren King, will personally conduct the appointment. They will work with the individual and any other relevant caregivers (such as family members) to create a personalized plan of care. This plan includes how many hours and which days the individual will need in-home help.
We know that each situation is unique and that each person has different home care needs. Our person-focused planning allows us to communicate with clients to determine the best course of action. We want our clients to feel engaged and invested in their lives, and we help them reach that potential. Our services include:
Our caregivers help with a variety of activities, from visiting with friends and playing games to arranging appointments and performing light housekeeping tasks. We also provide short-term care for people of any age recovering from surgery.
Compassionate Care
While medication reminders and meal preparation are an important part of a care routine, we recognize that home care isn't just about physical needs. We take a holistic approach to care, caring for the mind and spirit as well as for the body. Our caregivers always provide compassionate, friendly service.
If you or a loved one needs in-home care, contact Helpful Hands Home Care. To learn more about our services or to schedule an in-home assessment, call us today at 888-349-7262.