How much does home care cost?
Did you know that forty eight percent of individuals who need a caregiver are eligible for care with no out of pocket costs? If you said no, you are not alone. We can find payers like VA, Medicare, Medicaid, Workman's Comp, AHCCCS, health insurance, life insurance, etc. to cover the cost of non-medical home care. We also work with the insurers to get you approved, and handle all of the paperwork and bureaucracy that comes with that. Very few individuals are aware of these funding sources because insurers do not advertise these coverages and often do not provide accurate information about them. As a professional home care agency, it is our job to find and manage these as a free part of our service to you.
As a home care provider, we want you to trust us with your personal and health needs. Know who we are and our aim.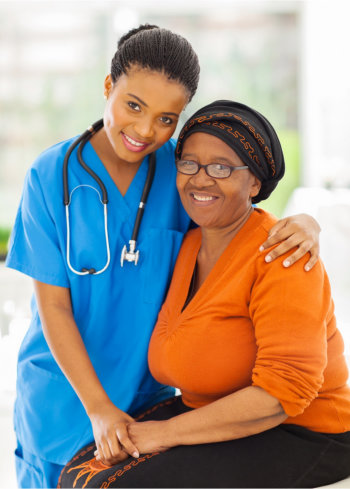 Trained, Compassionate, and Dependable
We use engagement to foster close supporting relationships with those we care for. Engagement extends to the family. We utilize proprietary and state of the art technology to facilitate an interactive approach where family members receive daily updates and important notifications concerning their loved one.
We put a heavy emphasis on choosing and creating the best and brightest caregivers in the industry. To keep our caregivers at the top of their game, they continuously complete training to increase their skill set. Our caregivers love what they do and that shows in their compassion and dependability.
A Holistic Approach to Caring
Our philosophy is that people live a richer, happier, and healthier life when a holistic care approach is applied. We understand the importance of not just caring for the body, but also the mind and spirit. Our caregivers apply this philosophy through many different activities and exercises meant to treat the whole person and all their needs, not just the obvious ones.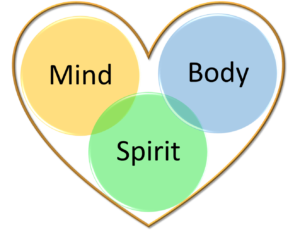 Mind
Engaging in memory games
Providing opportunities to learn and explore
Encouraging dexterity activities
Body
Facilitate meal planning
Encouraging activity and exercise
Maintaining a clean environment
Spirit
Providing socialization opportunities
Reinforcing a sense of purpose
Establishing goals
Who We Are
We proudly provide non-medical home care services to individuals with disabilities, injuries, difficulties with mobility, or illnesses. We are composed of highly trained and competent staff members who are dedicated and experts in delivering home care services in the comfort of our client's home.
Through our personalized care plan, we can give you the needed care services that are all intended to cater to your unique personal and health needs. With us, we ensure around-the-clock services and supervision to help you achieve optimum health and wellness.
Mission Statement
It is our mission to provide our clients with exceptional home care services and achieve the optimum wellness they deserve. Our mission and vision will be achieved through the application of our core values, which include:
Comfort – keeping our client's health, safety, quality of life and well-being central in the design and delivery of services;
Affection- treating and interacting with our clients with love, dignity, compassion, and empathy;
Respect- showing respect for all cultures, religions, ethnicity, sexual orientation, ages, gender and disabilities;
Integrity- treating our clients with honesty and integrity while recognizing and maintaining confidentiality of client information;
Nurture- nurturing our clients for their optimum independence, security and privacy;
Generosity- provide our clients unselfish good-hearted staff members who are generous with their care and compassion.
Our Non-Medical Home Care services including companion care are available throughout Maricopa county including but not limited to the following cities:
Phoenix – Scottsdale – Cave Creek – Carefree – Paradise Valley – Gilbert – Mesa – Chandler – Tempe – Apache Junction – Avondale -Goodyear – Surprise – Glendale – Peoria – Sun City – Sun City West – New River – Anthem – Desert Hills