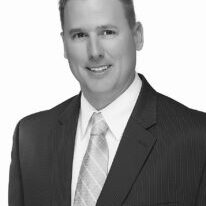 Michael Shaw, PhD, ACSAH Certified Senior Care Aide®
Mike is the Chief Operating Officer at Helpful Hands Home Care. He provides day-to-day operational leadership. Mike involves himself daily in our commitment to keeping our clients engaged and living their lives to the fullest. Mike attended Arizona State University and earned a Bachelor of Science degree in Psychology, a Master's degree in Business Administration and a doctorate degree in Management. In his free time he enjoys hiking in the beautiful outdoors, spending time with his wife and two daughters and serving his community as a volunteer firefighter for the Crown King Fire Department.
In 2005 Mike's father, a retired New York Police Officer, received the devastating news that he had cancer. The diagnosis left their family stunned. Once the reality of what was happening settled in Mike set about finding out what services were available to help his father who lived in Florida. It was then that the family realized how difficult and arduous the journey to recovery would be. Cancer affects not only the patient but the family as well. His father needed help getting to and from his appointments and help after surgery. They discovered that outside of receiving help from family members that it was difficult to find reliable care. This planted the see for what would eventually become Helpful Hands Home Care.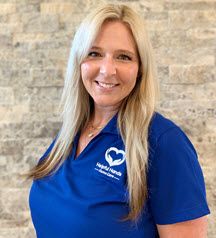 Alison Hardy, MSN, RN, ACSAH Certified Senior Care Aide®
Alison Hardy has been helping serve the community for over 15 years. She began her nursing career by volunteering at skilled nursing centers, community outreach programs, church service projects, and her neighborhood ministry. Ali believes that giving of one's self to better the life of another is what community and love is all about.
Ali has been a Registered Nurse for 15 years and served as Nursing Faculty for 10 years. She is honored to be the steady support and comfort to clients and families while they are in the most tender times of their lives. Early in her Nursing Faculty career she had opportunity to teach fundamentals of nursing and geriatric care. Ali brought student nurses into skilled nursing facilities and assisted living facilities. It was a great experience for her students as well as for herself. It was then that Ali fell even more in love with seniors and the glorious individuals that they are.
During the teaching of geriatric care clinicals Ali learned more about the needs of clients and families. Most of her nursing career up until then was in the hospital setting. It truly broke her heart to see how many people were still in so much need at the time of discharge. Families are so stressed with how to keep their loved ones safe and healthy at home. Ali is honored to work with seniors and other individuals in need at a level where we can make a true difference in their lives and family's lives. Helpful Hands Home Care has given her yet another opportunity to serve and love her community. She feels very grateful and blessed to be part of such an outstanding organization that gives quality care and has a mission of service!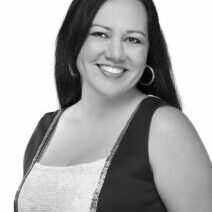 Laurel Silk, M.Ed. & Board Member
Laurel is the Director of Learning and Development at Helpful Hands Home Care. She has over 19 years experience in educating adults through the use of face-to-face and online training modalities. Laurel has established relevant pathways of learning for our employees that reward their expertise and differentiate content based on prior experiences and educational backgrounds. Our training program incorporates best practices, emergency procedures, job aids, video tutorials, standardized testing, and face-to-face lab simulations for CPR, geriatrics, communication skills, and personal care skills. Our varied educational approach and comprehensive program allows Helpful Hands Home Care to hire and retain some of the best caregivers in the industry.
Laurel attended Arizona State University where she earned a Bachelor of Arts degree in English and Master of Arts degree in Adult Education and Technology. Laurel works with the training team to design creative learning activities that engage our clients who have limited mobility or cognitive issues. All of our staff are trained to provide learning activities to help reduce the risks associated with dementia or delay the onset of dementia/cognitive issues.
Laurel lost her father in 2015 after his year long battle with pancreatic cancer. Throughout his treatments he found the most comfort by being able to stay in his own home with the help of his daughters. Laurel and her two sisters provided much of his care themselves. It was through this journey that Laurel discovered the sense of comfort that home care provides and from her personal experience grew a deep desire to help others going through the same struggle to find reliable home care.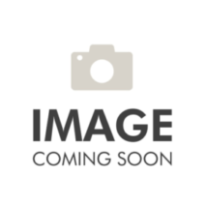 Hailey Semingson, Board Member
Bio coming soon!